Adult Martial Arts Classes In New Braunfels
Adult Martial Arts Training Is The Best Way To Learn Self-Defense And Stay In Shape
Looking for a great way to stay in shape, learn how to defend yourself, and challenge your body and mind at the same time? Look no further.
Our Adult Martial Arts Classes in New Braunfels help men and women get more from their workouts and walk away with a practical set of skills - both mental and physical. At Family Jiu Jitsu, we train a wide range of students and invite all experience levels to check out these high-energy classes. Perfect for ages 15 and older!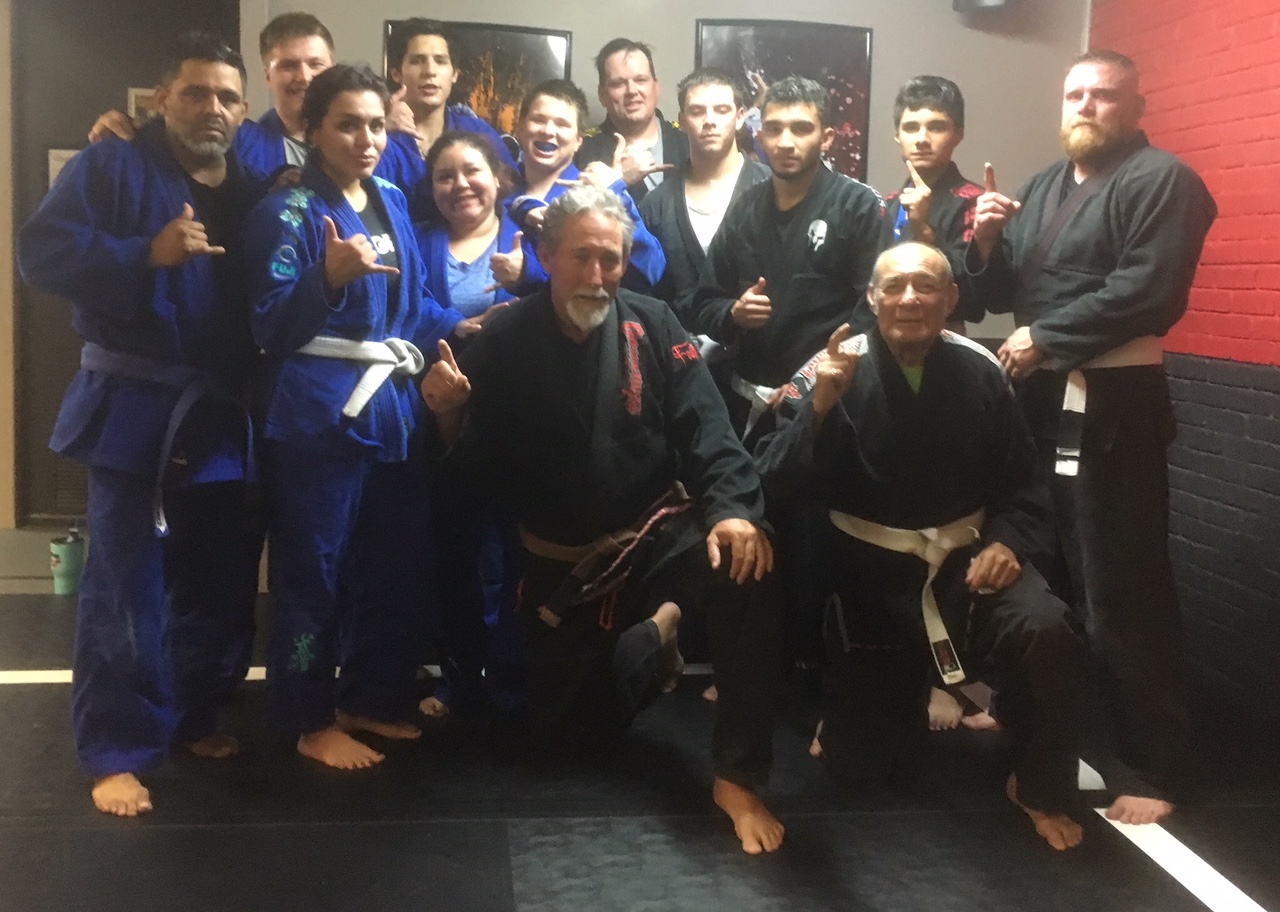 For Hobby Or Competition, Our Adult Martial Arts Classes Have Got You Covered
Students come to Family Jiu Jitsu for a wide range of reasons. From high-level competitions to everyday self-defense, we help men and women achieve their goals no matter what they might be.
Our Adult Martial Arts system relies on a blend of stand-up Karate and traditional Jiu Jitsu to give you a well-rounded approach to self-defense and push your body to be stronger and more efficient in everything you do.
In no time, you can enjoy:
Sustainable fat burn and weight loss
Lean muscle growth and total-body power
Effective self-defense strategies for any situation
Unwavering motivation week in and week out
COMING SOON: Over 55 Martial Arts Training!
Who said Martial Arts training has to end at a certain age? Not us!
Our Over 55 classes offer men and women a great way to stay active without the boring routines of your big box gym. Learn self-defense and train your entire body in a low-impact setting that's great for all skill levels.
PLUS Our Adult Martial Arts Classes Can Provide The Perfect Escape From Everyday Life
We all know the stresses of life can weigh on us. Whether its schoolwork, job responsibilities, or the build-up of everything that life throws our way, we're here help you escape the noise and feel refreshed when you walk away.
Our Adult Martial Arts Classes in New Braunfels can give you:
Mental clarity and stress relief
Boosted energy levels
Improved sleep habits
Incredible self-confidence in everything you do

Learn More About Our Adult Martial Arts Classes In New Braunfels Today!
Don't feel stuck in your routine and don't neglect physical activity because you feel intimidated. Our Adult Martial Arts Classes in New Braunfels are perfect for men and women of all skill levels. Our dedicated instructors are here to help you get the most out of every class.
Join us in New Braunfels today! Just fill out the short form on your screen to learn more!